The Best Paint For Stucco In FL
Finding the best paint for stucco in 2023 can be difficult when there are hundreds to choose from.  Choosing any of the third bottom paints will likely lead to premature fading,  cracks in stucco, and more frequent painting applications.
Choosing the right paint for stucco will solve those issues.
The sun is brutal for at least six months of the year. The paint needs to be so much more than a pretty color.
To qualify for the best paint for stucco in FL, the paint needs to be:
Fade-resistant
Mildew and mold resistant
Breathable to allow moisture to transfer through the paint
Waterproof or repellent
Fill in small cracks up to 1/32 of an inch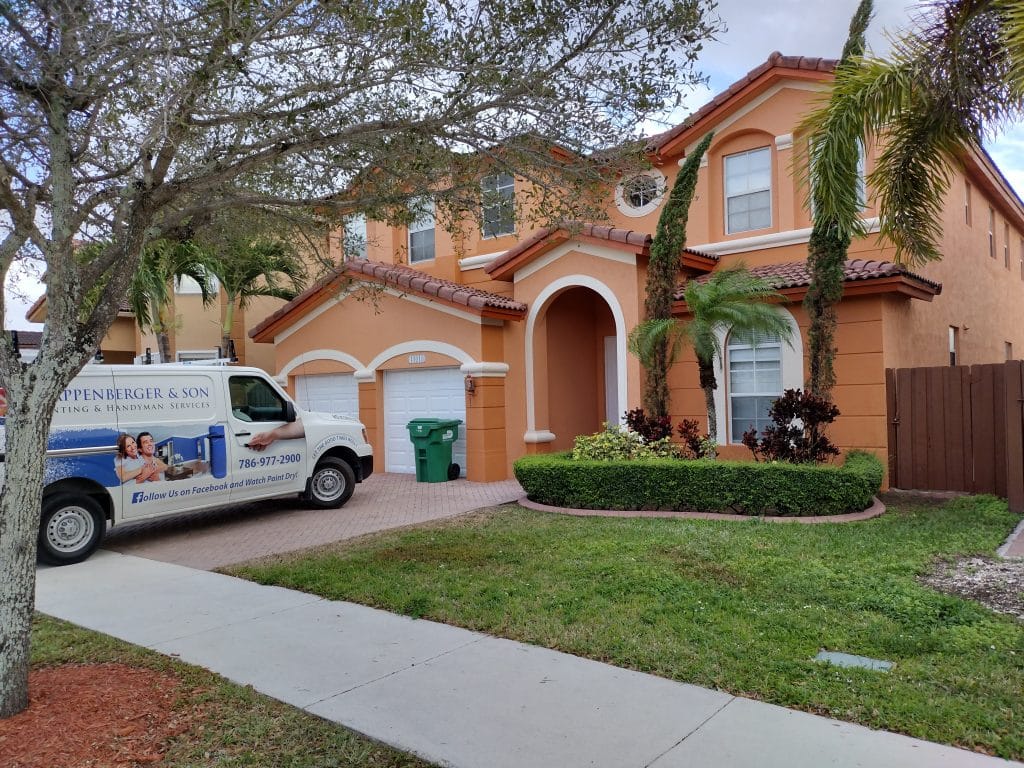 Why Do The Employees Behind the Counter Suggest Inferior Paint?
Regardless of what paint store you visit, even the big box stores, the go-to paint they most often recommend to paint your home is NOT THE BEST PAINT FOR STUCCO IN FL.   
Why not recommend the best paint for stucco?  
Perhaps the universal paints are more familiar, easier to apply, and get better coverage.  When I use the term universal, I am referring to a paint that can be used on a multitude of surfaces such as wood, vinyl, aluminum. 
"Getting paint to stick to stucco is about as hard as finding a donut with sugar. Good quality stucco paints can do so much more." 
The Process Of Elimination In Finding The Best Paint For Stucco In FL
There are three different choices for painting stucco. 
Elastomeric
Masonry Paint
Universal Paint
               Are Elastomeric Products The Best Paint For Stucco In FL? 
Elastomeric paints are the most flexible and thickest paints for applying to stucco. The cost is similar to other masonry paints.
Advantages Of Elastomeric  
Elastomeric paint, such as UltraSpec, create a waterproof barrier and is the most flexible paint we will be discussing.  
In addition, elastomeric paint, such as Conflex elastomeric paint, is thicker than any other stucco paint. This thickness allows the paint to bridge cracks up to 1/32″.
Many elastomeric paints are breathable, meaning any moisture trapped behind the paint transfers out.  
Disadvantages Of Elastomeric
Because the paint is so thick, a gallon of paint might go 25-35% as far as an acrylic or universal paint.  Elastomeric paints, such as Behr Elastomeric, typically average 100 square feet per gallon.
They are not self-priming, which adds labor and material costs.
Which Elastomeric Product Is The Best Paint For Stucco In FL?
There is not one elastomeric paint that is significantly better than another. If color retention is your primary concern, Benjamin Moore's uses Gennex technology in UltraSpec Masonry Elastomeric to reduce fading. In addition, it is also a breathable paint, but so is PPG Perma Crete and Behr Elastomeric.  
The following products qualify for "Best Paint For Stucco In FL."
Masonry Acrylic Paint (Paint Specifically Made For Masonry)
Masonry Acrylic paint is very similar to elastomeric paint. It is like the difference between a chocolate donut and a glazed donut.  
It is easier to name the differences between the two.  The most important difference is that acrylic masonry paints are self-priming and elastomeric paints are not.  
Acrylic masonry paints are slightly thinner but still 2-3 times thicker than universal exterior paint. 
Applying the acrylic masonry paint can occur at 35 degrees as opposed to 50 degrees.
But who cares? We live in Florida!
Yes, both acrylic masonry paints and elastomeric paints have these similarities:
fill in minor cracks
are waterproof paints
have poor square foot coverage
have amazing high build coverage
recoat in 24 hours
Which Acrylic Masonry Product Is The Best Paint For Stucco In FL?
Both Perma-Crete and Loxon XP are equally highly recommended products. Both of these products have been around for years. It's like comparing a cherry danish to a cherry-filled donut!   
What About Universal Paints For Stucco?
So far, we could probably agree that elastomeric and acrylic masonry paints are pretty darn good.
However, what about universal house paints? 
Universal paints are exterior paints made for multiple substrates, such as wood, vinyl, stucco, and metal.
Both painting contractors and DIYs typically pick universal exterior paints. Some are good, and some are not. Since there are hundreds to choose from, let me skip through the list and narrow it down to a few.
An average wet/dry thickness of exterior paint is approximately 4 /2 mils thick.  The paints listed below are all about 40% thicker. More mils improve coverage and protection. However, keep in mind that they still fall way short of the thickness of elastomeric or acrylic masonry paints.
Product

Self-priming

Bridges cracks

coverage

Wet mil – dry mil

 

Sheens available

waterproof

Elastomeric

 

 

No

Yes

80-100

20-8.5

 

Flat, Low sheen

Yes, with 2 coats

Masonry Paints

 

 

Yes

 

85-110

16-7

 

Flat

Yes, with 2 coats

Universal Paints

 

 

Some

No

300-400

6-3

 

All

No
Which Universal Paints Is The Best Paint For Stucco in FL?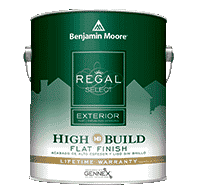 There are many universal paints to choose from, so I limited my search to 3 of the most commonly used premium paints.
If you would like an estimate for power washing and or painting your stucco home or commercial space, please call us, and we'd be happy to give you a free consultation.