If you search for house painters in OKC, why not call a veteran-owned painting contracting company with integrity? 
If you searched "painters OKC" and found us, you are on the right site. Whether you live in Edmond or anywhere around the OKC metro area, we are unaware of any painting contractor with a Superior Customer Service Offer or 5-10 year warranties on work.  
Klappenberger & Son is a full-service commercial and residential contractor.  We have you covered whether you need exterior painting in Oklahoma City or interior painting in the Oklahoma City area.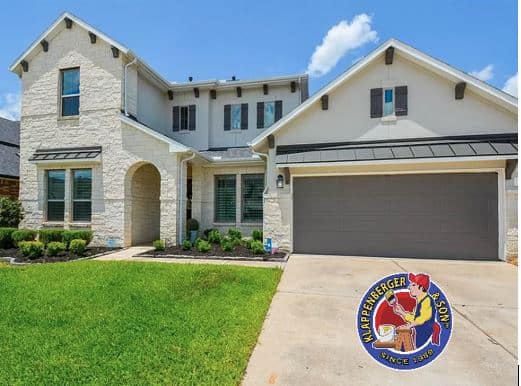 Having various different siding painted make the house look bigger and less chopped up.   We offer 7 year warranties on exterior painting when you have it primed plus two top coats of quality paint.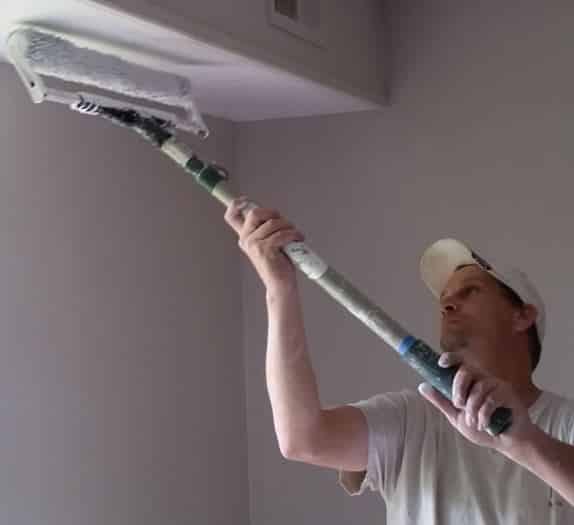 We all know finding dependable house painters in OKC is not as easy as finding a good barbeque. Our industry is full of painting companies that fall short of customer expectations.
Klappenberger & Son is the only painting company with Superior Customer Service.  Superior Customer Service is not a tagline but a series of protocols that ensure each job has quality control.  
In addition, we offer warranties on our painting for work that gives customers peace of mind for years!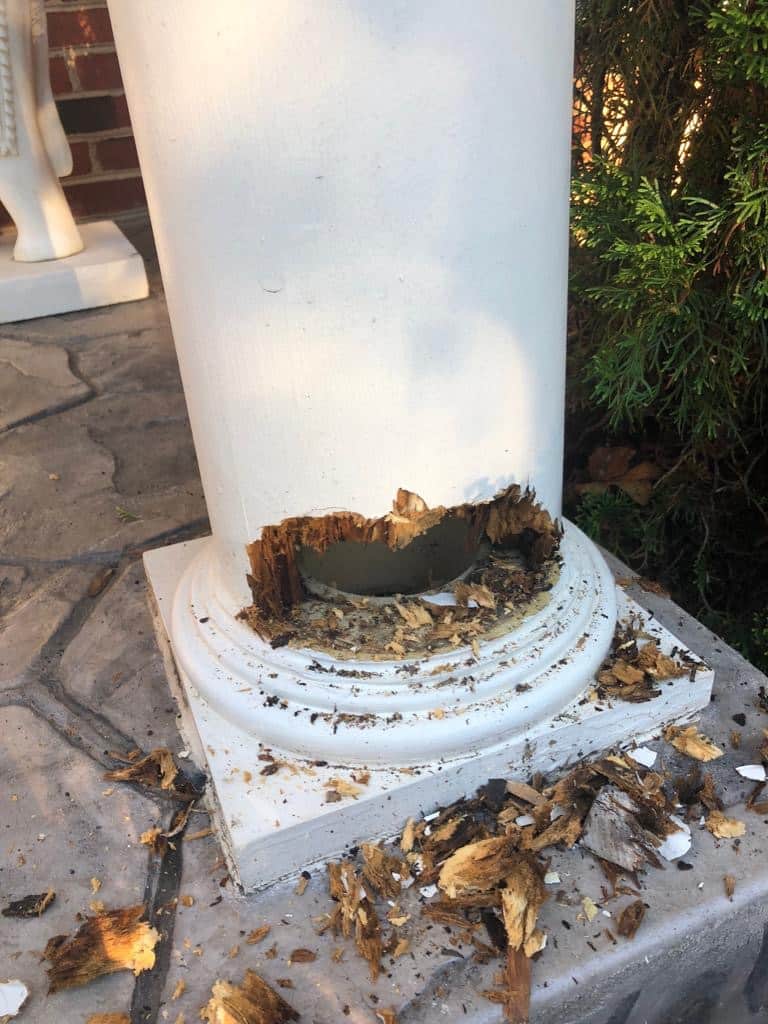 Rotten Wood Repairs
I don't know if it is harder to find skilled carpenters or exterior painters in Oklahoma City, but it's nice to have both under one roof!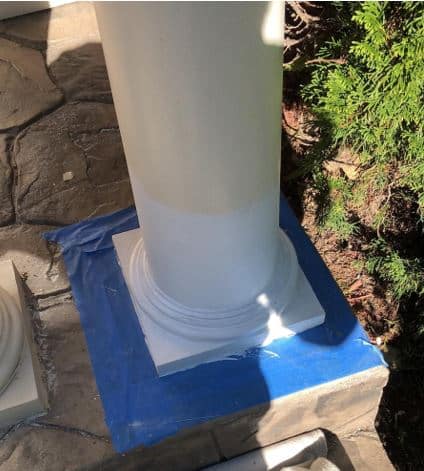 This repair should last for at least five years. When it is time to replace, we suggest installing a fiberglass column instead of wood.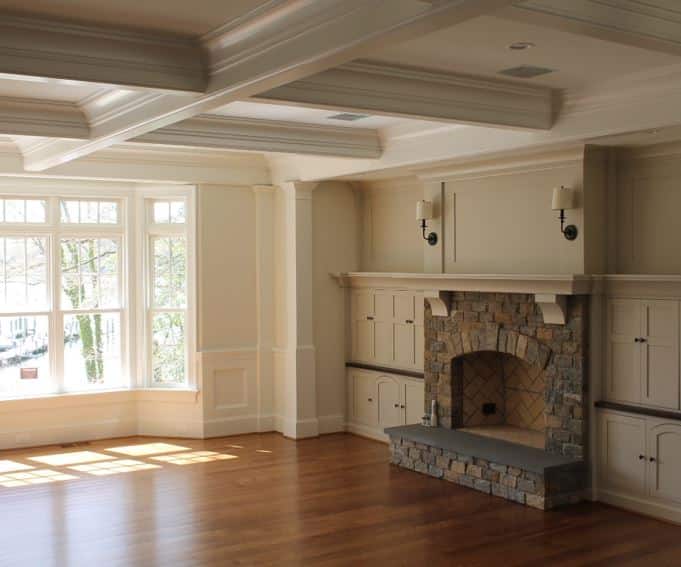 Easy On The Eyes
Neutral Colors on walls can be a compelling backdrop for artwork and furnishing. If you would like assistance with colors, we can help. We have prominent 8.5" x 11" 2022 trending colors and will help you find the perfect color!
The Wow Effect
High gloss on ceiling? Sure, why not. Flat black Tri-corn from Sherwin Williams on the walls offers a slightly different texture and color. Let our top-of-the-line house painters in the OKC metro area create that Wow room for you!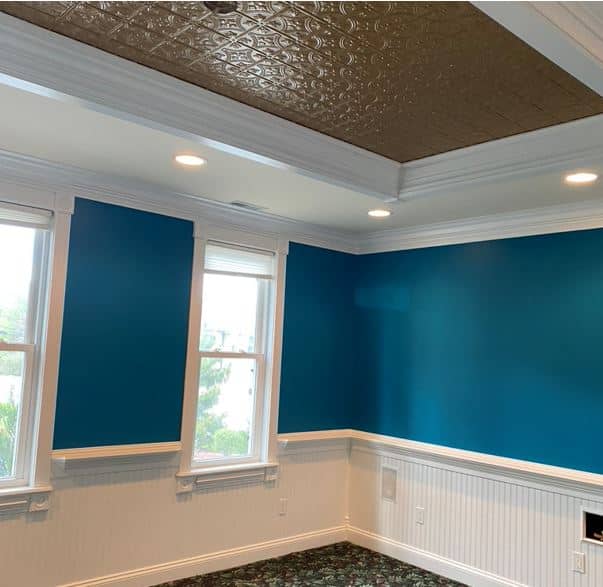 Devil Is In The Details
Ceiling tiles, wanes cote, and some interesting color combinations make working at this home office more enjoyable. We can't be your boss, but we can change the mood of your room. Not bad for a painter in OKC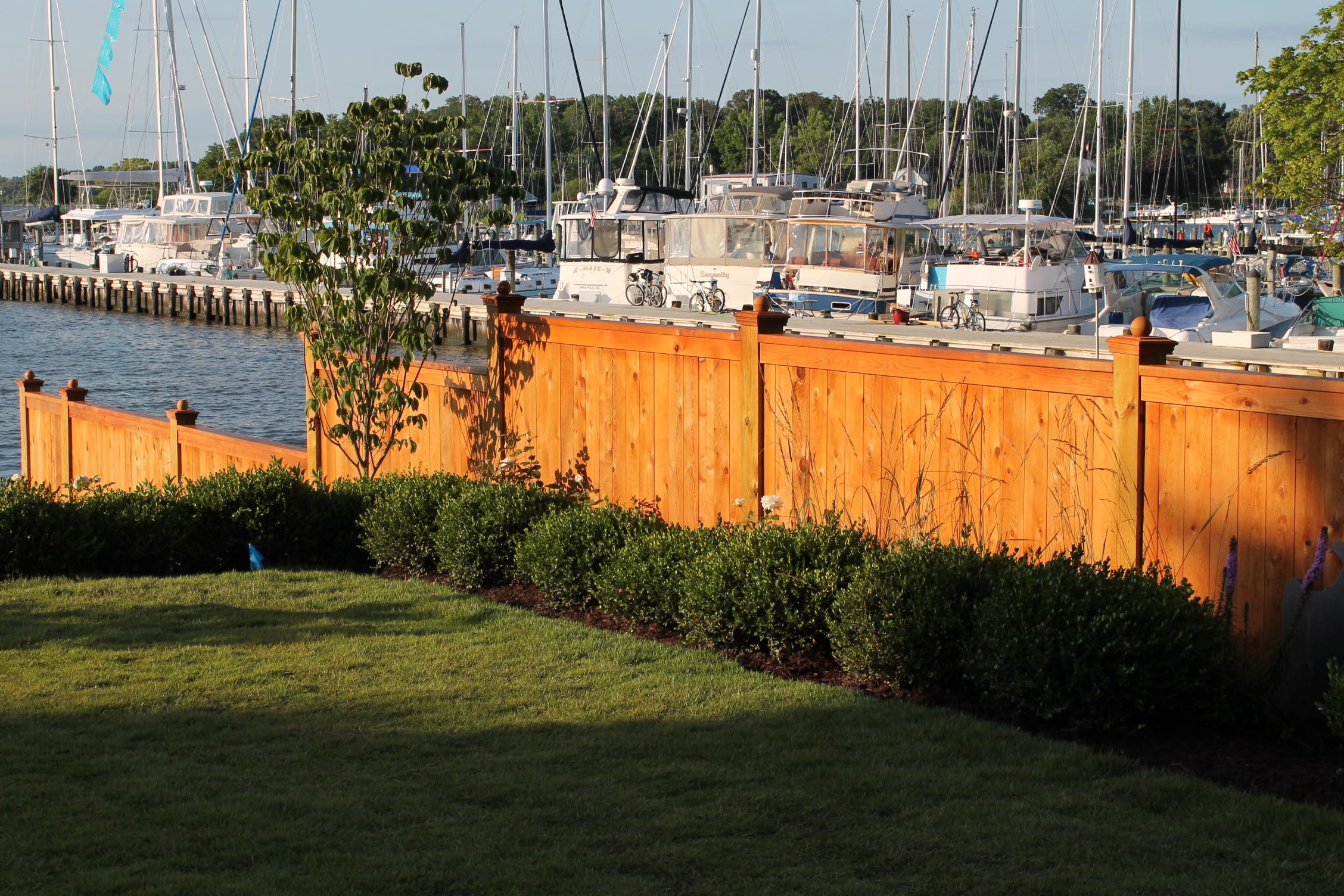 Staining a deck every three years and fences five years should be as automatic as getting an oil change every 5,000 miles. Upkeep not only looks better, but it absolutely extends the life of your fence or deck,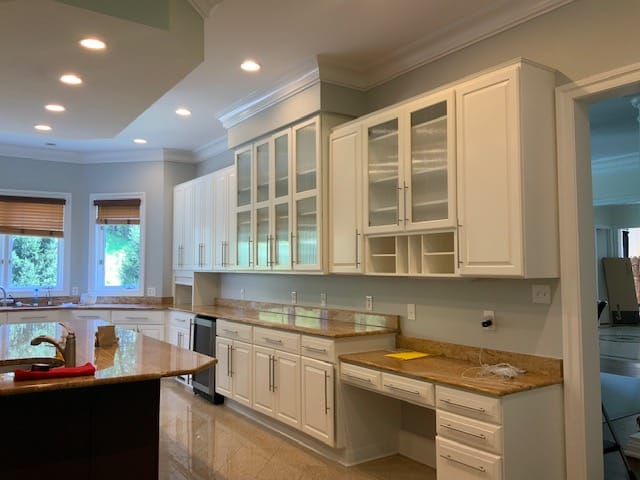 I am confident that no other house painters in OKC or elsewhere in the country have tested so many kitchen cabinet paints to see which ones hold up over time.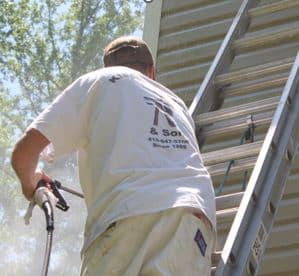 Cleaning exterior surfaces before painting or staining is a must. As professional painters in OKC, we know the best cleaners to prepare your house for paintintg and not hurt the environment.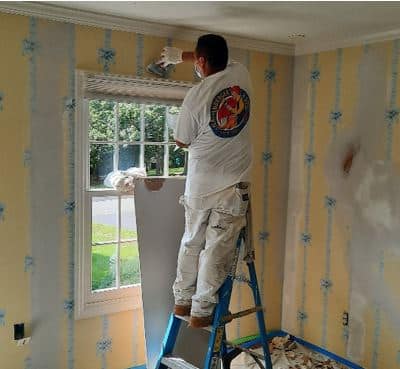 If the wallpaper is tight and there is smooth, then painting over wallpaper is a great option. The cost difference can be substantially less than removing wallpaper.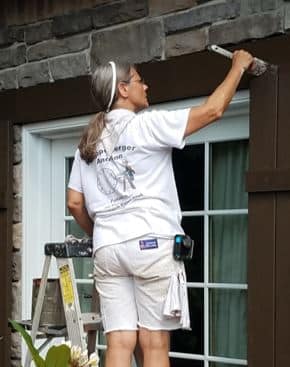 House Painters OKC
Having curb appeal on your home makes arriving so much nicer. Having faded shutters or a front door reminds you of everything you need to do. Let us make you feel good and the neighbors a little jealous.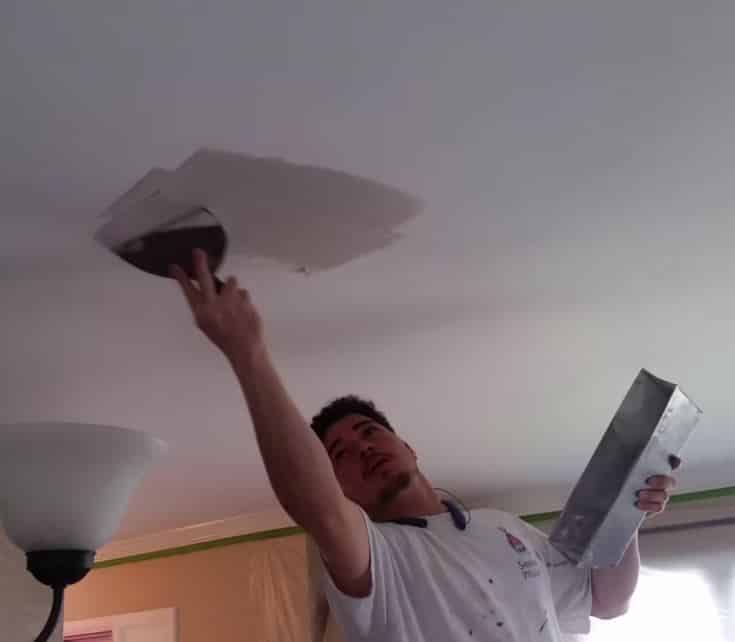 Most interior painters in OKC can spakle, but do they us a vacuum attachment when sand? Vacuum attachments prevent spackle dust from spreading through your home?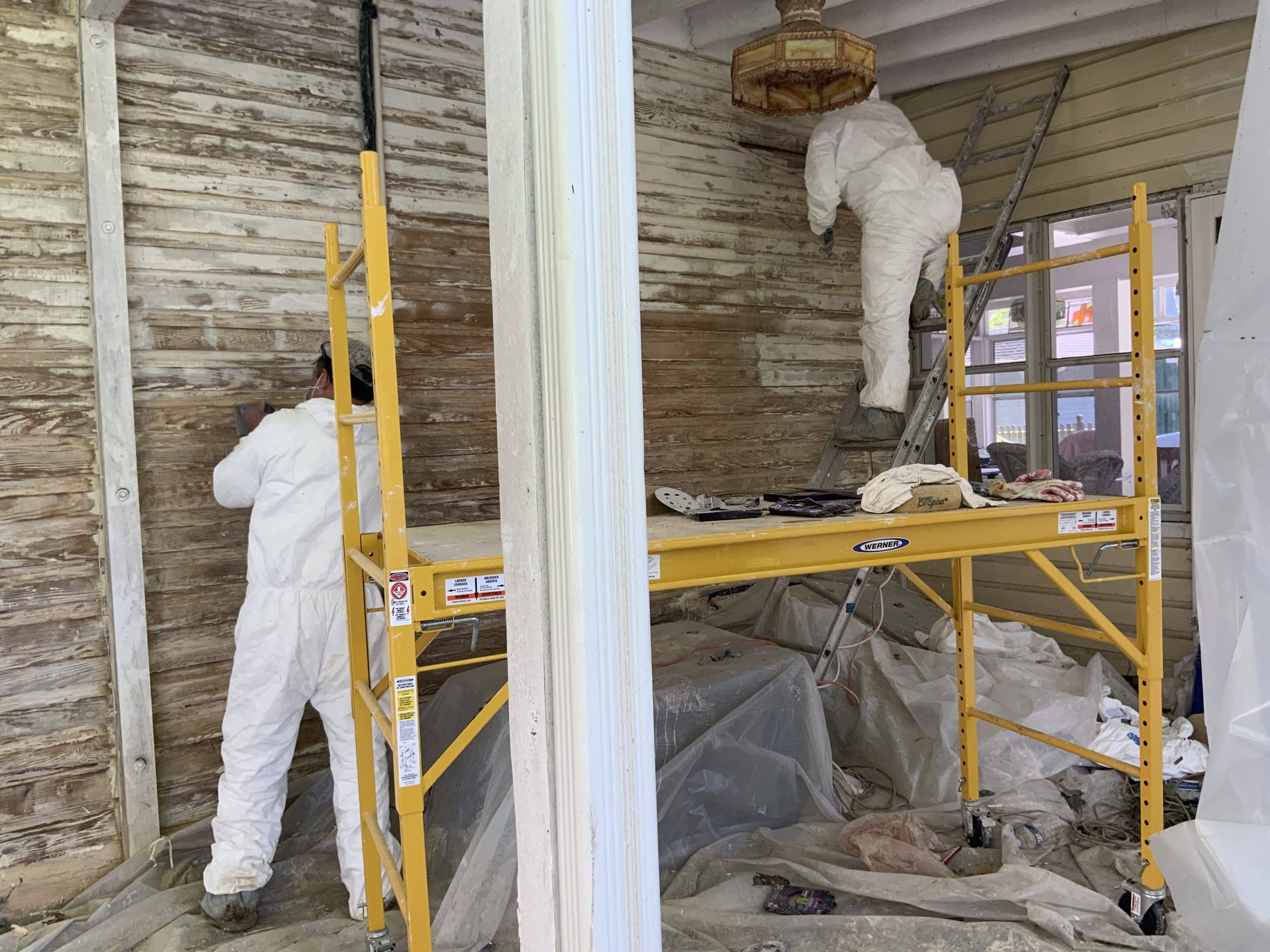 Lead Certified
Homes built before 1978 can have lead paint. If you suspect lead or would like us to test areas for lead, we can. In addition, if lead is found, we can encapsulate or remove it following strict Federal Guidelines.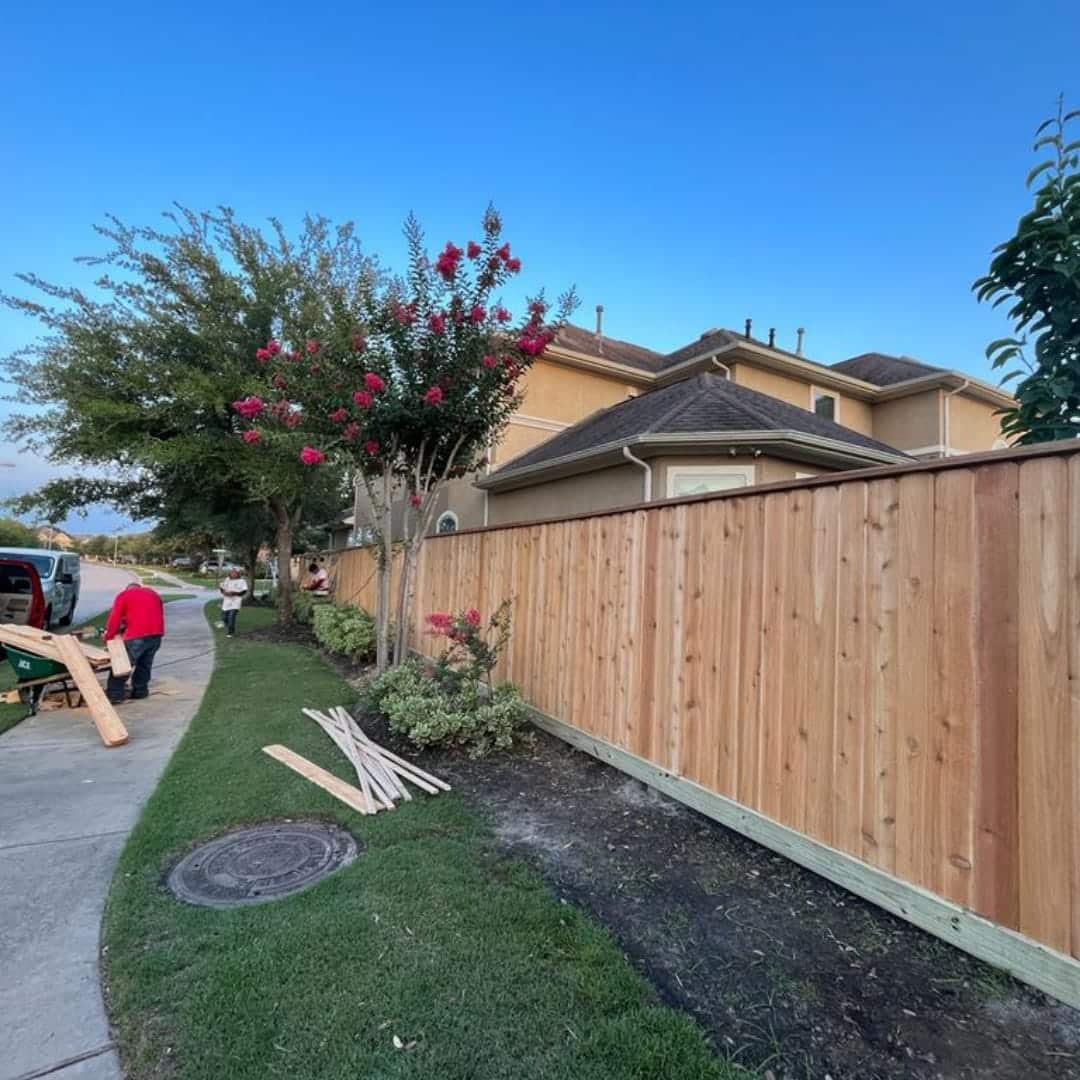 Whether you need a fence replaced or a bathroom remodels, we have a full line of services in addition to house painting in Oklahoma City.
Positive:

 Professionalism,

 Punctuality,

 Quality,

 Responsiveness,

 Value
Aaron came to our home and gave us an estimate which was a good bid. We called and within a day Aaron was here to start the job. Explained what he was going to do and did the job very well. I would highly recommend this company. We will use them again. Thank you Aaron for a job well done. Aaron very personable and professional. I definitely would consider them professional painters in OKC area. 
-Sheila Lacey
As Professional Handyman and Painters In OKC You Should Expect
Peace of mind
Fair pricing
Quality work
Proper communication
Recent Klappenberger & Son Projects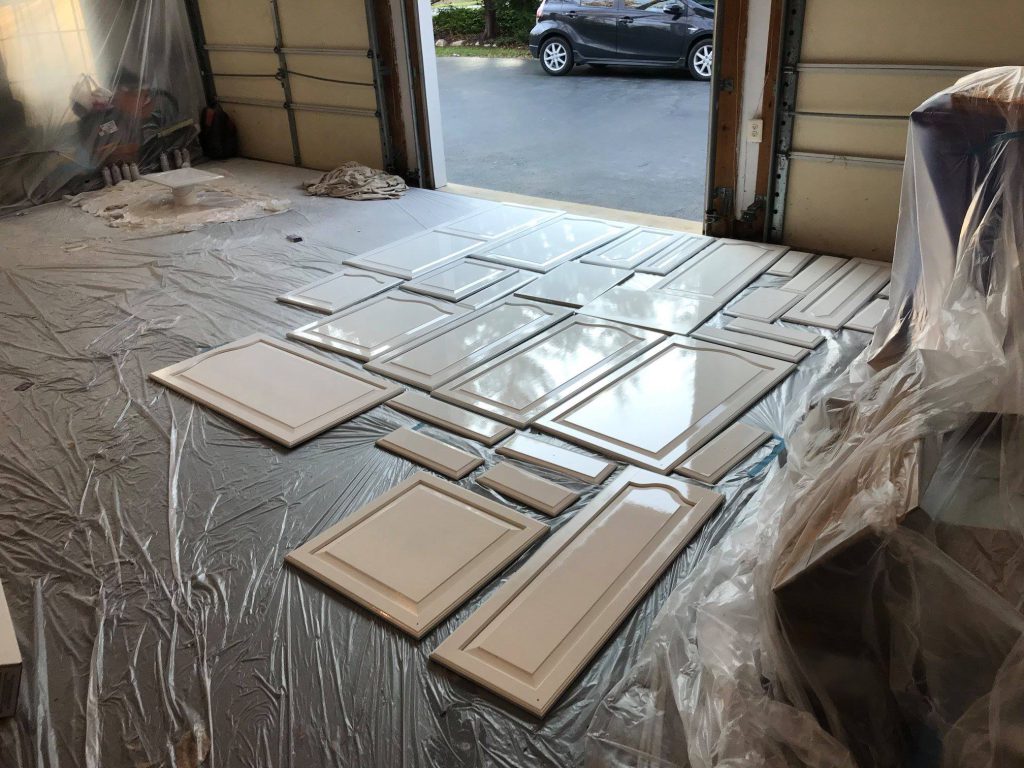 5-Year Warranty On Kitchen Cabinets
Painting Edmond OK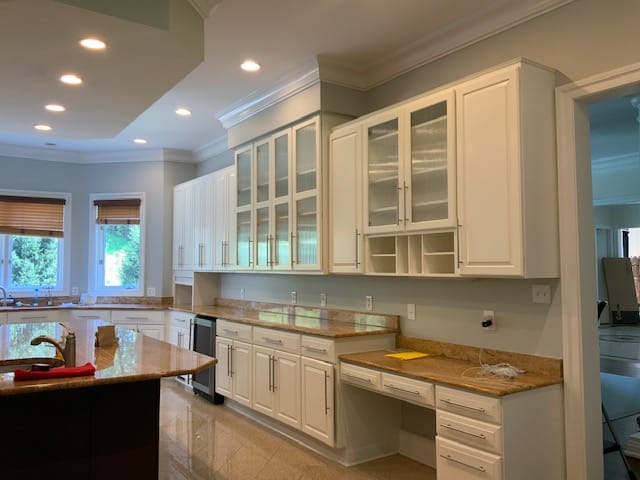 Kitchen Cabinet Painting
Professional painters OKC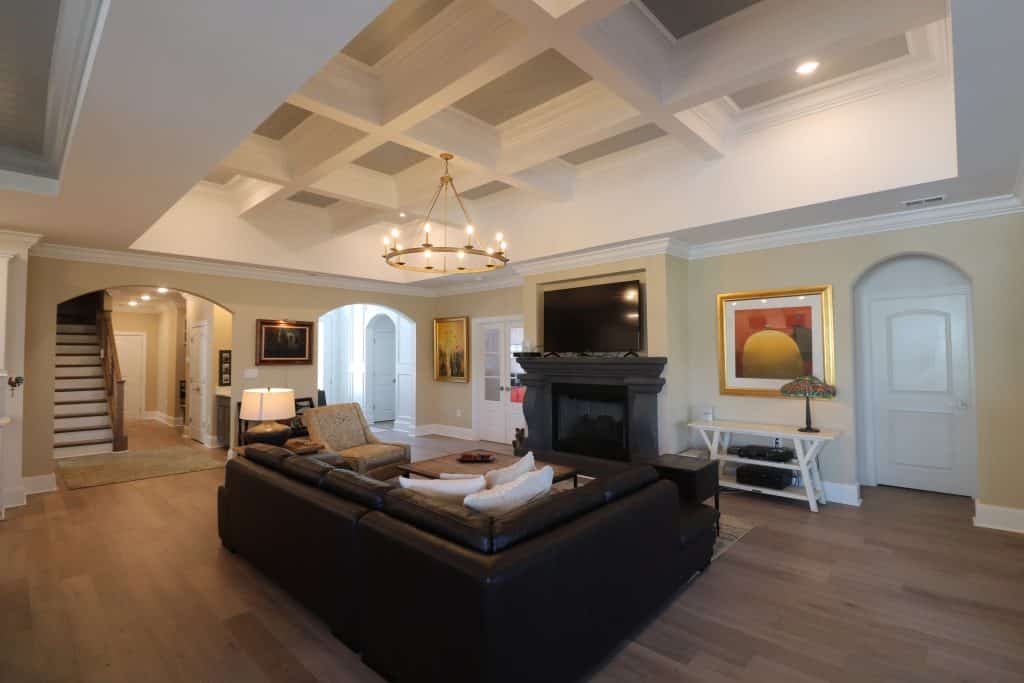 Coffered Ceiling  /Interior Painting 
Not your typical house painters in Edmond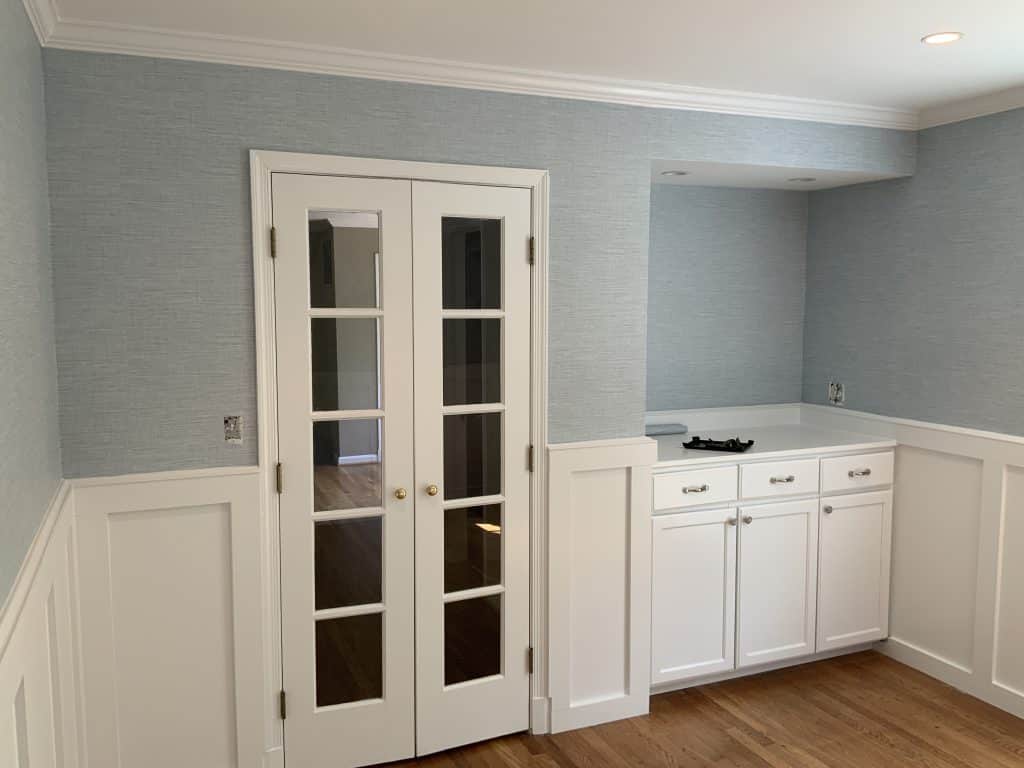 Cabinetry / Interior Painting
Professional painters OKC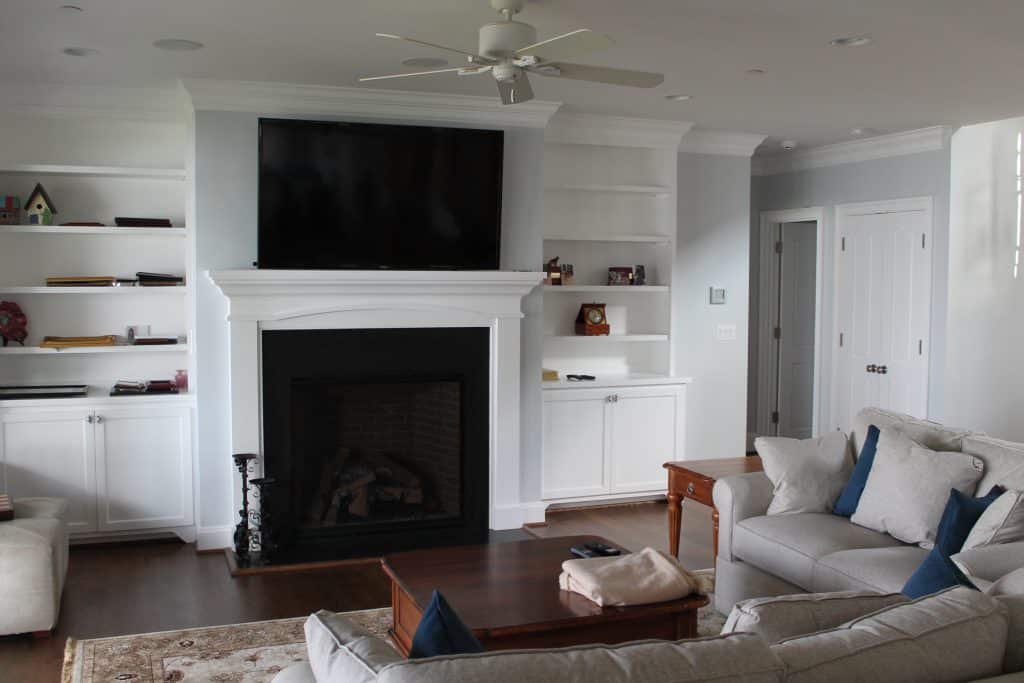 Interior Painting  Mantle and Bookcase
Professional painters OKC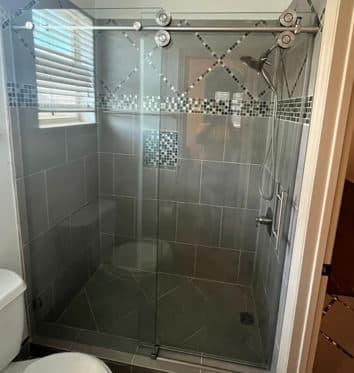 Customize Or Not
Whether you have a simple shower or something more complicated, we can design and build exactly what you want.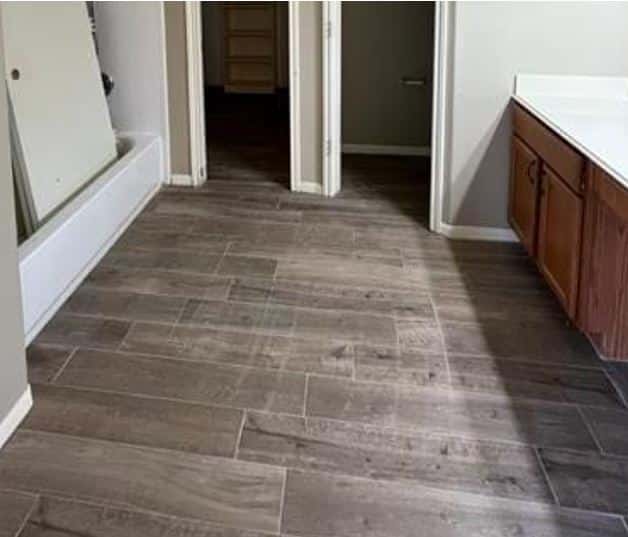 Whether you need a complete remodel or just a facelift, we can work within your needs and budget!
Positive:

 Professionalism,

 Punctuality,

 Quality,

 Responsiveness,

 Value
A Great painting company with great people.  I would rate higher if possible.  As someone who has been around the industry for a long time, I can say some of the most important things a contractor can do to maintain a high level of customer satisfaction are being honest and transparent, being available and responsive, and conducting business in a professional manner.  Klappenberger & Son emphasizes these things as well as quality craftsmanship and attention to detail.
                           House Painters in OKC Also Serving
Klappenberger & Son provides Superior Customer Service for more than just interior and exterior painting services.  Whether you have a small handyman list or major remodeling projects, we have the expertise to get the job done right. 
You can rest assured that when we start your project, we don't take people off to start additional jobs.
We service the following areas around the OKC area.
               Edmond                                        Del City                                  Norman
               Spencer                                         Arcadia                                  Nichols Hill
               Jones                                            Yukon                                     Deer Creek
Services: Interior Painting / Handyman
Positive:

 Professionalism,

 Punctuality,

 Quality,

 Responsiveness,

 Value
Ron and Aaron were knowledgeable and professional throughout the entire project. They were very responsive and showed up on time every day. Ron and Aaron were timely in completion of the project. Will definitely use Klappenberger and son again in the near future.
-Bruce Katz
                     Our Blue Print For Superior Customer Service
   When you call Klappenberger & Son, you get much more than a painting contractor in the OKC metro area. 
        Step 1. When you call for an estimate, you will immediately speak to an actual human!
        Step 2. We can often meet with you the next day for an estimate!
        Step 3.    Next comes the scheduling, and as one of the company's owners, I will be at the job at certain times, ensuring everything is running smoothly.
                                            Standard Practices Include 
Apply sample for your approval.

Where name tags.

Clean-up at the end of each day.

Communicate when we are leaving and when we will be back.

Ask you to inspect the completed areas periodically and give feedback on our work.

Do a final walk-through when the job is complete.

Corporate Operations will follow up to ensure Klappenberger & Son provides Superior Customer Care.
                                                    This isn't what we hope to do -it's what we always do!
Whether freshening up or changing colors, dollar-for-dollar interior painting has the greatest impact.  There are so many positive emotions that come with getting the interior of your house painted.   New colors can change the mood of a room instantly.  Klappenberger & Son have large sample sizes of trending 2022 colors that we provide when we give you an estimate.   These 8.5″ x 11″ samples are great for choosing the right colors and color combinations to fit your personality.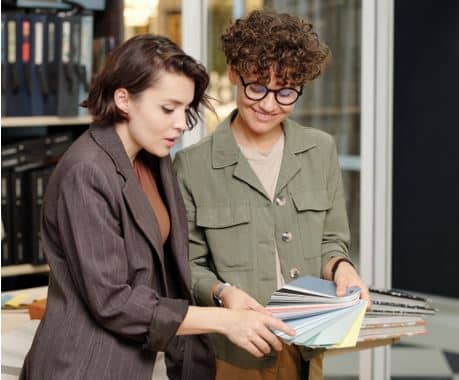 Services: Interior Painting / Handyman
Positive:

 Professionalism,

 Punctuality,

 Quality,

 Responsiveness,

 Value
They are very professional. They do a wonderful job! Absolutely anything they have done turns out beautiful! I highly recommend Klappenberger and Son.