Finding a Dependable Painting Contractor in The Oklahoma City Area
Searching for a dependable painting contractor in your area? Working with Klappenberger & Son is without a doubt one of the best decisions you can make when it comes to painting your home or company in Oklahoma City. For nearly 30 years, we have been known for our quality painting services in OKC.
But, how do you go about finding a painting contractor in your area?
It's as simple as scheduling a free estimate and signing a contract with the Klappenberger and Son painting contractors in OKC, which is something I wish we could say about the rest of the house painting industry! 
Chances are, if you call five painting contractors and ask for an estimate, you'll be lucky to get two of them to even show up. And even if you do, there's no guarantee they'll be painting the next day. Furthermore, you'll most likely only meet one who provides a written estimate.
As A Top Painting Contractor, We Want To Provide You With A Quick, Stress-Free Painting Project
Our team of professional painters takes pride in what we do, and we know where our industry is falling short. We created a painting system based on high-quality customer service from the very first call.
After you submit the "Get a Quote Now" form on our website, we will contact you that same business day. We are delighted to accommodate your request for an estimate at a time that is convenient for you.
When we come to give you an estimate, we like to learn about you and your project. We'll take the time to understand what you're painting and why. This lets us recommend the proper materials and process to provide you with the quality painting services you deserve.
Painting isn't a one-size-fits-all solution, and we're here to help you get a painting estimate that is customized to your specific needs. Our painting services in OKC will give you high-quality paint jobs without breaking the bank, whether you are selling your house or painting it for the first time.
Not sure which color to choose?  We can help you with that too! Klappenberger & Son can provide you with our professional opinion and color charts that group certain colors together to help make the decision process a lot easier! Choosing a color for your home can be stressful, especially when you're painting more than one room.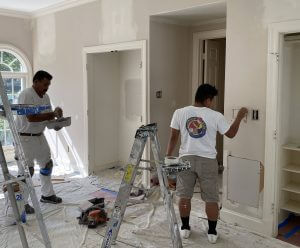 Your Timeline Is Important To Us
Do you have a certain timeline for your painting project? At Klappenberger & Son, we understand that painting your home or company needs to be done in a timely manner.
We will not begin your project and then leave to finish painting another job in the middle. We will give you a painting schedule and timeline from the very beginning of your painting project, which is something we know all too well that other painting contractors have yet to do.
At Klappenberger and son, we pride ourselves on being dependable painting contractors who respect your time and provide quality painting services for OKC homeowners and business owners alike! 
We can work with you to ensure your Oklahoma City painting project is completed in a timely, efficient manner. We will not only meet your timeline, but also exceed your expectations!
Our Expertise As A Painting Contractor Includes Extensive Training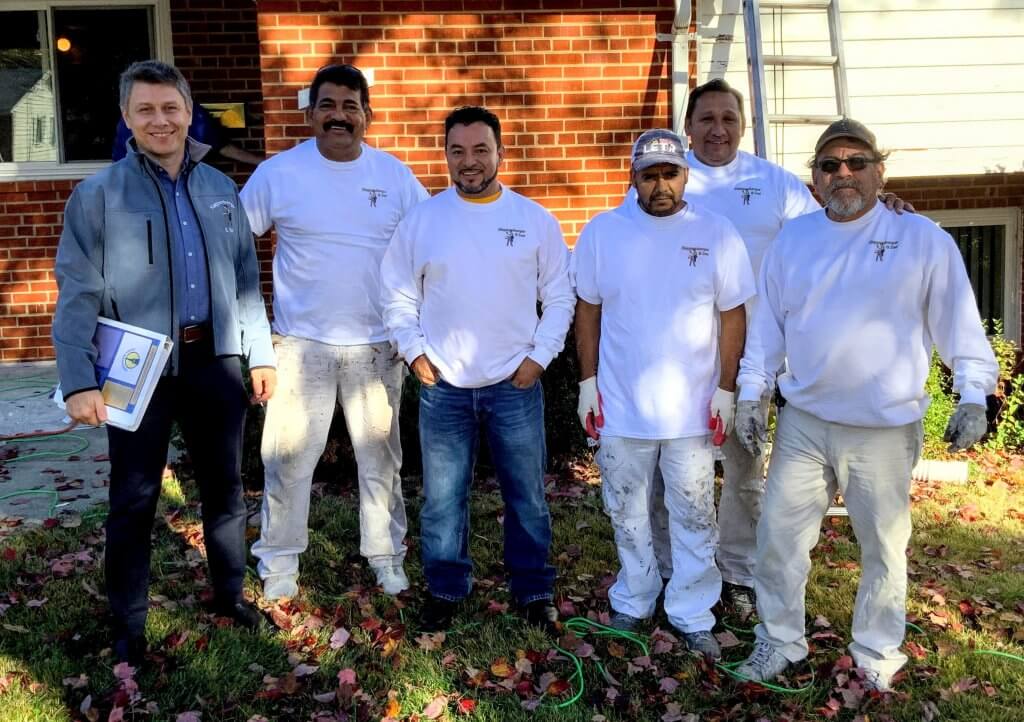 Before we ever consider them for the Klappenberger & Son team, our experts have been trained and have at least five years of experience in the field.
To acquire our proven Klappenberger & Son best practices, all of our technicians complete a training program to learn our tried-and-true techniques. This training program guarantees that all of our painting contractors in OKC deliver high-quality work with every job.
Working With Our Painting Contractors In OKC, You Can Expect Quality Customer Service - On Time And On Budget
What really makes us different from other painting companies in Oklahoma City is the way we deliver painting services. Our painting contractors will arrive on time and ready to work—and always within your budget!
We're a painting company that puts quality, customer care and dependability first. Our painting contractors understand what it takes to provide service that is unmatched by many other painting companies in OKC.
We adhere to our professional painting system that combines quality customer service with painting best practices for an efficient painting process.
How Long Will It Take To Receive A Proposal After The Estimate?
Most proposals can be delivered within 24-48 hours. Proposals on larger jobs and remodeling jobs can take a little longer due to the complexity.
When we leave the estimate, you will know when you can expect a finalized proposal—that's our policy.
How long will it take for us to get started with your project after you receive the proposal? 
After you've approved the offer, we'll be able to schedule you! We'll go through the project's timeline, material storage, and more to find a good day to begin. For jobs over $1,000, we may request a deposit check.
We understand that you want your house to look exactly the same as when we start the job. It is our goal to leave your home as it was when we arrived. The first step in respecting your property is to protect floors and furnishings with drop cloths where we are working. Throughout the painting process, we maintain a clean work environment.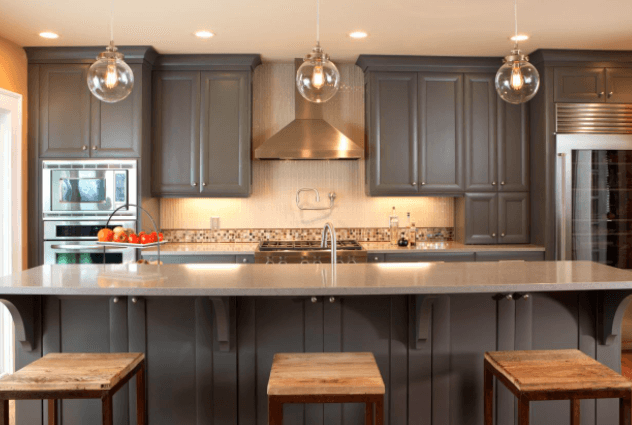 How Do You Avoid Problems When Working With A Painting Contractor ?
Excellent communication is the key to avoiding painting problems from start to finish. Each painting project must have a line of communication between the painting contractor and homeowner. When communication is poor,  painting projects tend to have issues.
At Klappenberger & Son, we will do our best to keep you informed throughout the process by providing regular updates on your Oklahoma City painting project's progress so you know exactly what's going on and how we can address any concerns, questions, or issues promptly.
Our OKC painting contractors understand that communication is key, which is why they place a major importance on communication with you throughout your project. We take pride in being proactive, informing you of any issues or delays so that our painting contractors in OKC stay on schedule and within your budget.
You may reach out to us by phone, text message, or email at any time. We believe that working with our painting contractors will be a pleasant experience for you.
Do You Want To Add Work Outside The Scope Of The Original Contract?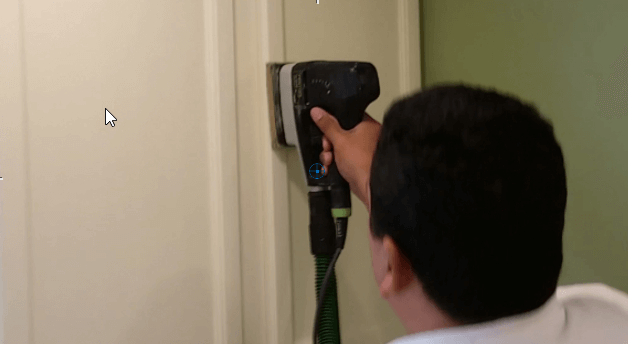 If you have any more services or items you'd want us to complete on your OKC-based-project that aren't listed in the original contract, it is no problem.
We have a large staff of professionals with a variety of skills, including kitchen and bathroom remodelers, painters, and drywallers. Minor repairs are typically done by the hour, while larger projects generally entail flat rates.
Many customers, including myself, are hesitant about the concept of working by the hour. Working by the hour may cause delays and could end up costing more than what was originally estimated. This tends to be a common concern.
Our solution to these fears is four-fold:
Estimate the time for the additional work and do not exceed it unless given verbal and written permission.

We don't charge for our time until we start the project.

A timesheet is left in an agreed-upon location describing what was completed each day and how much time was spent.

We clock out for lunch breaks and any tasks not relevant to the additional work.
With this four-pronged strategy, our clients have reported that their interactions with us have been outstanding. There will be no unpleasant surprises as a result of this approach.
The Final Project Walkthrough
Let us know what you think of our painting work! Your project will not be complete until you do a final walkthrough with the estimator/project manager. This is where you get to make sure everything that was included in your contract was completed to your liking.
We want to make sure that there are no leftover painting materials or issues with the walls after painting has been completed. If anything comes up, don't hesitate to let us know so we can correct it. We want you to be delighted with our work on your OKC home!
We believe in providing an exceptional painting experience with every painting project completed, and we want the same for you.
Is The Project Work Guaranteed ?
Absolutely! Working with Klappenberger & Son in Oklahoma City gives you many advantages that other companies do not offer. When painting for our clients, we want to make sure that they are satisfied with our work. We take pride in excellence, and excellence doesn't allow for defects, so we back our work up with a warranty.
Our warranties are typically between 5-10 years depending on the project. Check out the terms of our warranties to see for yourself!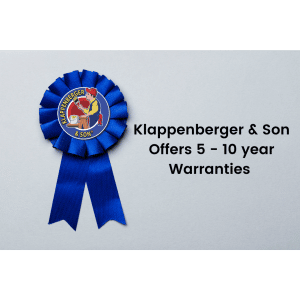 No Surprises Here – The Price Is Fixed
Painting contractors frequently quote a low price and then find a way to raise it. We don't play that game at Klappenberger & Son. Our pricing will not change as long as the scope of work has not changed.
Only the finest quality painting services in OKC will do when you are painting your house or business. You want to make sure that the painters you choose fulfill your standards and keep their promises of high-quality painting services. With our 30 plus years of experience and our best practices applied, we believe that working with our painting contractors in Oklahoma City will be a wise choice.
Get started with a quote for your painting project today!