You Have Successfully Submitted Your Information to Klappenberger & Son
You'll receive a phone call within the next 60 minutes from one of our friendly staff members. Can't wait to get started? Click on the button below to call now and schedule your free house painting estimate.
GET YOUR FREE HOUSE PAINTING ESTIMATE NOW!
Enter your name, email and phone number below.  One of our friendly staff members will get back to you within 60 minutes to schedule your free painting estimate.  We can't wait to meet you! 
Houston Area Residents – Let us paint your house today…inside or out! 
There are two main reasons to choose Klappenberger & Son for your professional interior and exterior painting.  First, the fun reason:  t is a great opportunity to change a house into your home.  Want a bright bold door?  Awesome!  Want a chalkboard wall for the kids?  We can do that!
Secondly, a professional painting job is to protect your home inside and out.  For most of us, your home is your largest investment so it makes sense to take care of it.
Klappenberger & Son is a professional interior and exterior painting company. Our painters know the weather and climate issues that your home will face.  We are dedicated to making sure that your house looks beautiful, and will stay that way for as long as possible. We have all the experts you need under one roof for your ALL of your painting needs.
Contact Klappenberger & Son at 832-536-6555 or complete the form to be contacted within the next 60 minutes by our friendly staff to schedule your FREE house painting estimate.
We know that it can be hard to trust your home to just anyone.
This is why we pride ourselves on: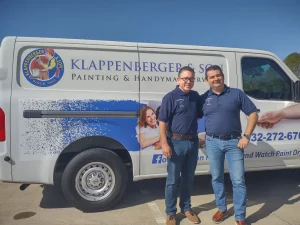 Why Choose Klappenberger and Son for Your House Painting Project?

Our quick and painless painting process allows us to transform your kitchen in under a week!

We offer transparent, reasonable pricing that lays the cost out in a way that is easy to understand.

Our team is comprised of professional, experienced painters that will respect your home and keep the workspace clean.
What's It Like to Work With Us? Ask Our Clients​!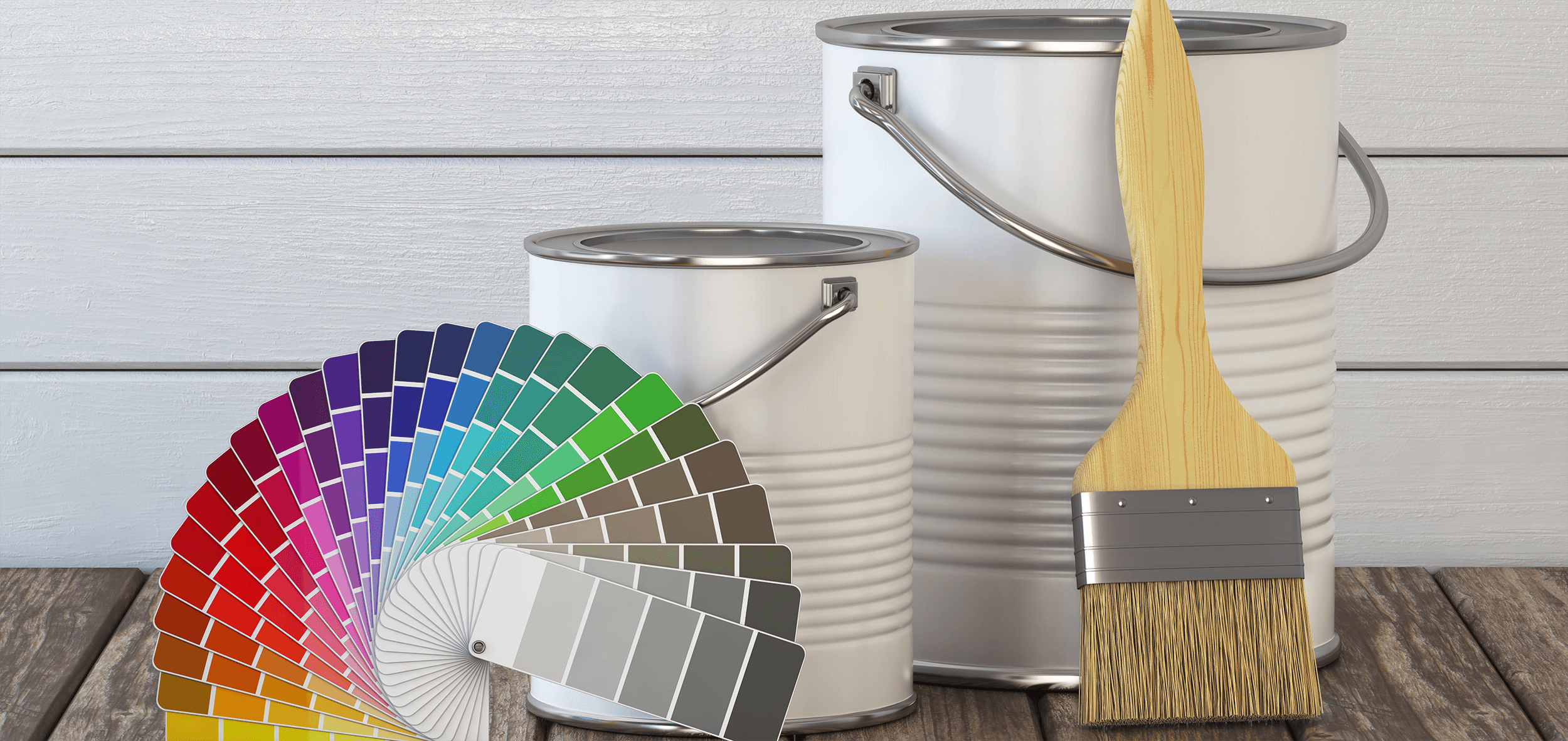 Deborah Gomes
Google Review
I am a property manager in Washington DC. I have many vendors that I contract for services however Daniel is always my first call. What sets him aside from the rest is that he is professional, always shows up on time, and he provides me with a detailed and itemized estimate that I can present to my clients. All of Daniel's staff are equally professional, timely and polite. I tend to be quite nit picky with the end product and if ever something is not perfect, Daniel fixes it to my liking. I have attached some photos of some recent projects that he completed for me and both myself and the owners of the properties were absolutely thrilled with the end product! Joseph Corridore
Google Review
Klappenberger & Son did a fantastic job bringing our historic Victorian home back to life! We live in a small condo building that had experienced many years of neglect, and the paint was badly peeling on brick, limestone, wood and sheet metal surfaces. Klappenberger & Son took the time to prep all surfaces properly to ensure that the finished coats of paint would last, and they worked with us closely to focus on the critical areas of the building that needed the most help, and those that would be visible from the street. As a professional architect, my expectations of a contractor's attention to detail are very high, and Klappenberger & Son was able to deliver excellent results that met that high bar. Daniel Tucker and his team of painters were great to work with, and Daniel was very responsive throughout the estimating, bidding, and painting process. He was very involved for a company owner, and his ability to effectively and honestly communicate was one of the primary reasons that we trusted Klappenberger & Son with our home. Klappenberger & Son took great pride in their work, and it shows in the results, as we get so many compliments from neighbors. I would hire them again, and would highly recommend them to anyone looking for a high quality painter. Kim Le
Google Review
K&Son is my go-to for all things painting, handyman work, and renovations!!