Finding The Best House Painters In Edmond, Oklahoma
Finding the best house painters in Edmond is easy if you know what to ask about! 
When shopping around for a painting contractor, you should have a list of information that you need to help you determine who is best qualified for your project. 
Here are some key things to consider and questions to ask before hiring any house painters in Edmond.
Let's Look At Paint Quality
Expert painters are familiar with many different paint products. They understand which brands and types of paint work best in certain situations, and they utilize them when painting houses in Oklahoma. To make sure your house painter uses paints that fulfill your expectations, ask about the specific paints he or she uses.
If you're painting the outside of your Edmond house, you'll want to know what kind of paint is being used. If the painting contractor uses an average quality paint or worse yet, one that is poor, this might indicate that corners are being cut.
The finest home painters always utilize top-of-the-line paint. Using a higher-end paint brand like Ben Moore Aura does not increase the cost and enhances the end result's appearance!
Question 1: What type of paint do you recommend for the exterior of my home?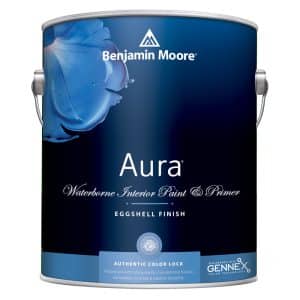 The number of coats that the painting contractor recommends you use will indicate how much effort they are putting into painting your house. Coats of paint might seem like an insignificant detail, but it actually affects the look at longevity.
There is a two-coat application procedure recommended, which is industry standard. However, many painting companies only apply one coat to save themselves time and money.
Paint warranties are not offered by paint manufacturers such as Sherwin Williams and Ben Moore unless two coats of paint are used. For this reason, two coats are required (and it's not to increase your cost).
Two coats of paint provides a much more durable and attractive appearance. If a painting contractor can't justify two coats of paint, then you should find someone who does. A second coat of paint can be the difference between the paint on the exterior of your home lasting 3-5 years or 7-10 years.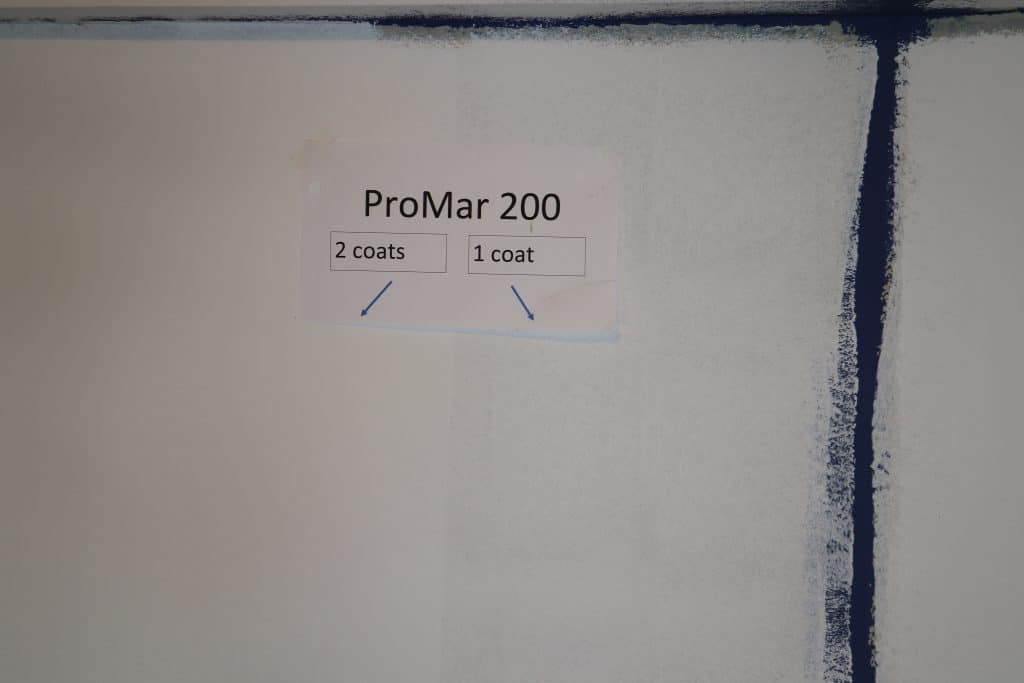 Adding A second Coat Is Only About 35% More!
The cost for a second coat of paint is typically only about 35% more than the cost of a single coat. This is because the prep work has already been done!
If your Edmond house painters advocate for the usage of only one coat, you should be concerned.
A professional painting contractor in Oklahoma will be able to tell you that two coats are required to ensure that your exterior paint job lasts as long as possible.
Knowledge And Experience Can't Be Faked
Finding the best home painter in Edmond requires you to find someone with the right experience and knowledge to do an excellent job, as well as the drive to do things with your best interest. Painting is more than just slapping some paint on; it's also about utilizing the right techniques to ensure that you're getting the best possible results.
Paint has become more complicated over time due to advances in technology and research into product composition. Painting professionals are familiar with all of these things and should be able to guide you through your painting project easily.
A painting company with the most years of experience is not necessarily your best choice, but it's certainly a good sign if they've been around for numerous decades (considering they're still in business). Years of experience are very telling because paint technology changes every couple years. Only the best companies have survived this test of time and can provide you with the best service.
Knowing which primers, topcoats, and application techniques to use is critical to getting the most out of any painting job.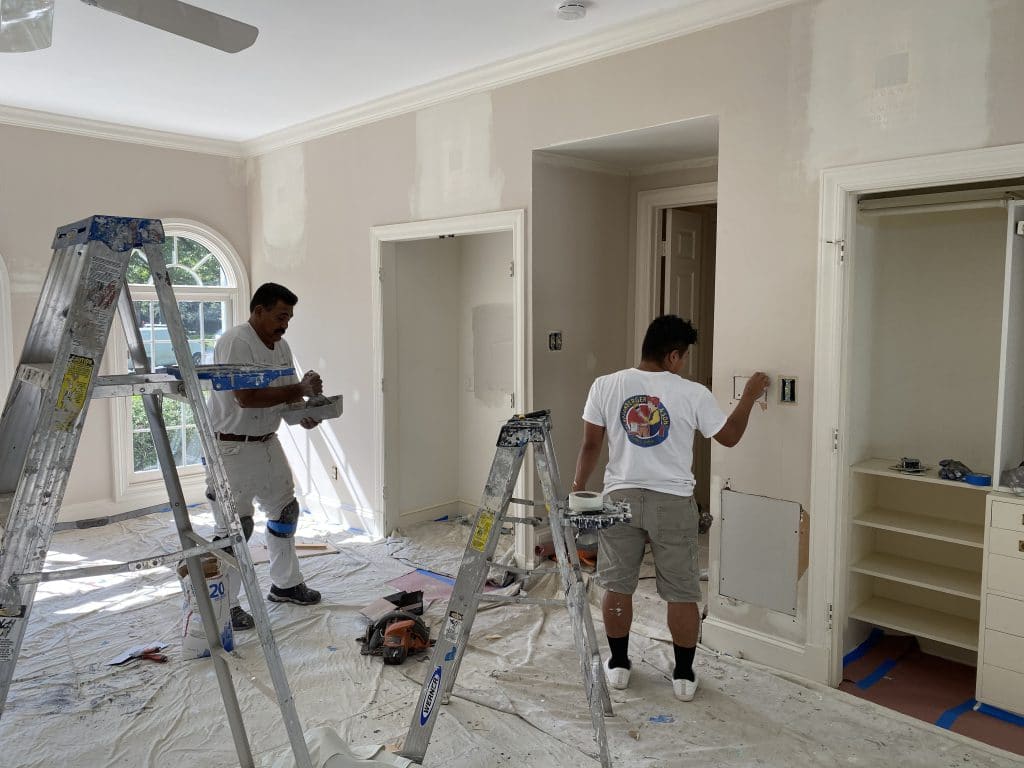 A moisture meter, for example, is an essential tool for painting professionals. These handheld gadgets measure the moisture level in wood and help paint contractors determine which course of action to take when painting the exterior of your Edmond home.
If the moisture content of the wood is more than 16%, the paint will peel prematurely no matter what type of prep work you do or products you use.
That makes this a great question to ask a painting contractor you are considering hiring!
Question 3: Do you use a moisture meter? What is the maximum amount of moisture that is allowed by the manufacturer prior to applying the primer and topcoats?
Checking References and Reviews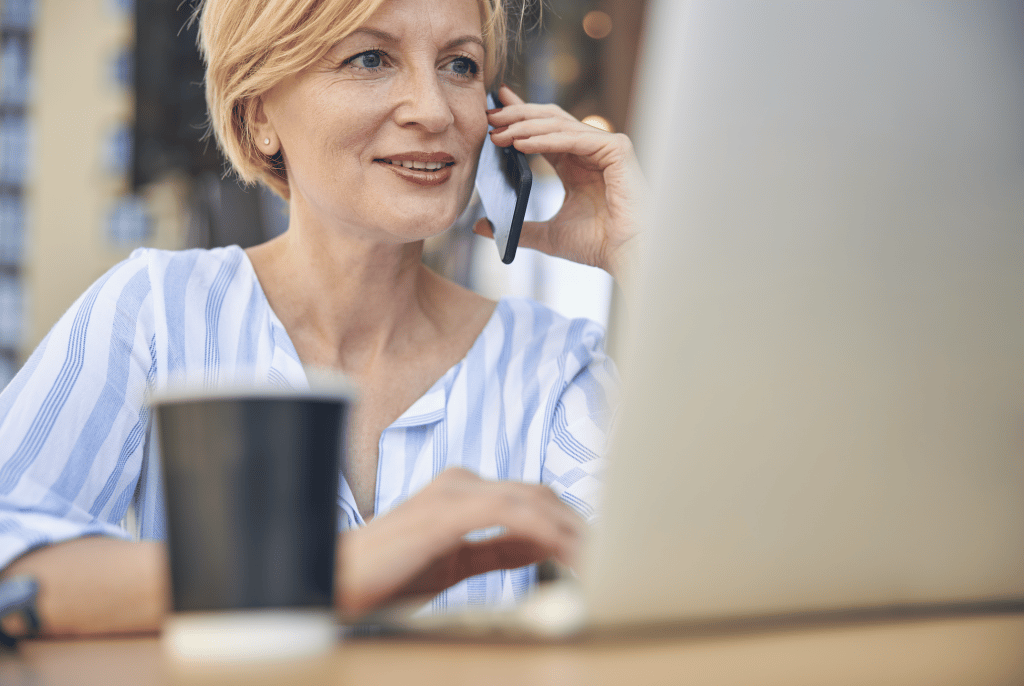 There are many benefits to checking out a painting contractor's references and reviews.
The best painting company is the one that most likely has the most positive references and reviews. One of the biggest benefits to checking out a prospective painting contractor is that it gives you an idea of what you can expect from their job performance, especially with regard to how well they address any issues.
You can also use this information to determine if the company is reputable and worth hiring for your painting project. Call some of their past clients and ask about the quality of the work they did on their homes in Edmond, OK.
It is important to get references from both new and past customers to make sure the painting contractor is consistent in their high quality work.
A recent client will be able to tell you whether they arrived on time, if the work was tidy, and if the painted lines were straight. 
However, the most important thing to know is whether or not the paint job will last for many years!
Old references of at least 5 years or more will be able to answer the most important question: Does this paint job last?
Check The Insurance and Licensing
The best painting companies in Edmond, OK are licensed and insured.
If you hire a painting contractor who doesn't have these vital components, anything can happen during your project and you may not be made whole. They could damage your property, either on purpose (hopefully this would never be the case) or by accident, which would leave you liable for paying for damages out of pocket. You don't want that!
Insurance protects not only your home, but also the painting contractor's employees!
If a painter is injured while working on your home, you don't want to be liable for any damages or costs of medical treatment. This is one reason why it's so important to hire a professional painting company that is licensed and insured.
Before they begin your painting project, it's a good idea to request a certificate of insurance or COI. A contractor's insurance provider should be able to provide you with this paperwork easily. This document will be provided to you directly from the insurance company. This process ensures that the information hasn't been tampered with and that the document hasn't been compromised.
Painting contractors must be licensed by the state and, in some circumstances, by their county. Getting this information is as simple as asking for their contractor number. The majority of house painters have a website with this information clearly displayed.
If they offer proof of licensure and insurance, that is another sign that your prospective OKC Area painting company is professional and ready to do a good job!
Question 5: Can you please provide me with your license number and have your insurance company send a COI (certificate of insurance)?
Look For Warranties On Painting Projects
Most painting contractors have very limited warranties for their work. They usually don't offer anything more than a year or two. While this might make sense in certain circumstances, it isn't very helpful when you want to maintain the condition of your house year after year!
Looking for painting companies in the Oklahoma City Area that offer a warranty on their painters' work? We Do!
Klappenberger & Son offers five to ten year warranties.  Check out the details here.
Warranties in the painting and handyman industries may be difficult. Some small companies claim to give warranties on their services. However, they never come back to fix it if there is a problem.
When having work done on your property, it's a good idea to inquire about warranties.
Question 6: What type of warranty do you offer and does that include labor and materials?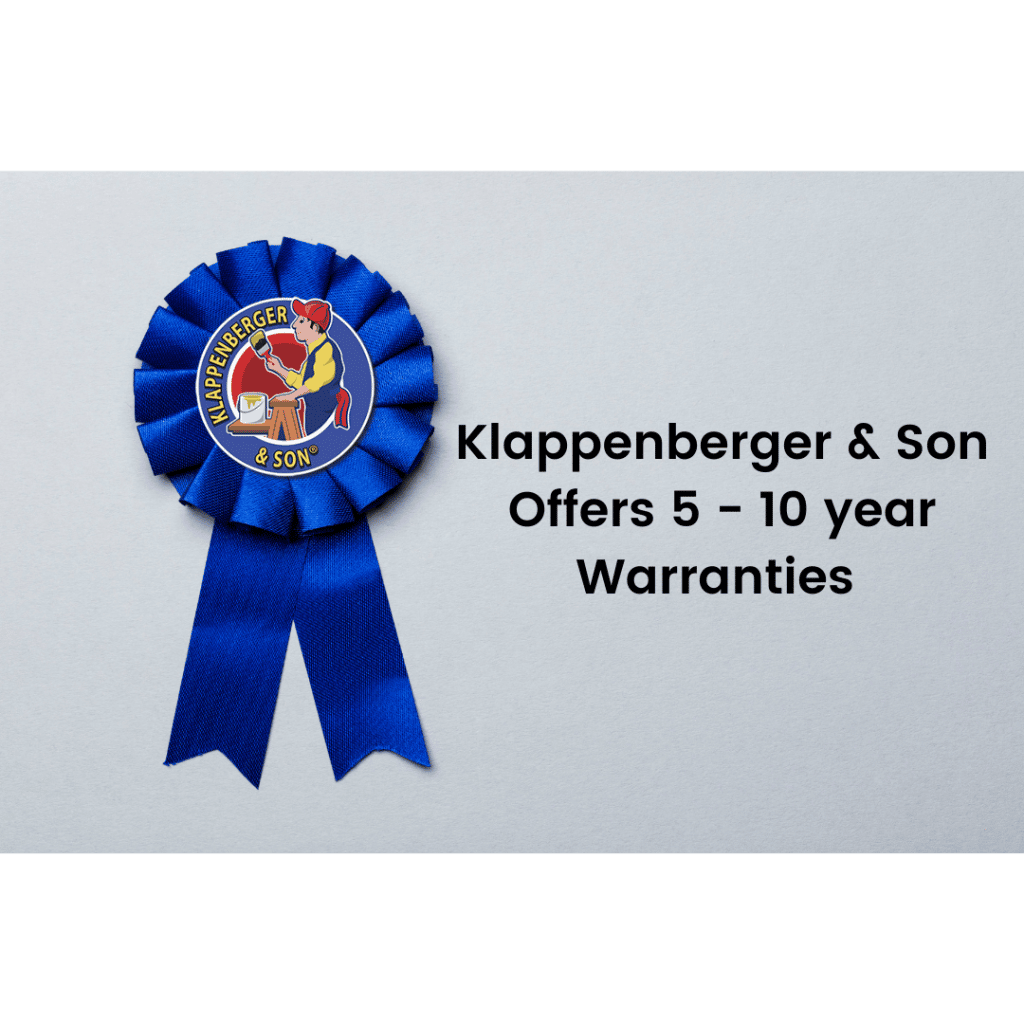 Looking for a professional painting company in Edmond that checks all the boxes?
Here are Klappenberger & Son's answers to the six crucial questions you should be asking before hiring any painting contractor.
Premium quality paints from Sherwin Williams, Ben Moore, PPG, and Fine Paints of Europe are always recommended by our Franchisees.

Unless you are only looking to freshen up your paint, we suggest two coats of paint.

We use moisture meters. If the moisture content of the wood is above 16%, there is a great chance that the paint will peel prematurely.

Klappenberger & Son has been around for 32 years and have thousands of references and experience.

All franchisees are fully licensed and insured.

We offer

5-10 -year warranties
Our team of professional painters are ready to begin painting your Edmond, OK home today. Contact us for a free quote!